Upcoming Summer Movies: All The Big New Releases To Be Excited About
CinemaBlend participates in affiliate programs with various companies. We may earn a commission when you click on or make purchases via links.
Are you ready for the busiest summer at the movies ever? The forecast projects that to be a strong possibility as many 2021 summer movies, such as the Marvel movies' long-awaited solo flick Black Widow, John Krasinski's thrilling sequel A Quiet Place Part II, or The Forever Purge, the fifth installment of the anarchist horror franchise, were initially intended to be 2020 summer movies. Thus, there is much, much more to keep up with, which is why we compiled this quick guide to the most anticipated upcoming summer movies to keep on your radar this year, starting with one you can catch in the privacy of your own home.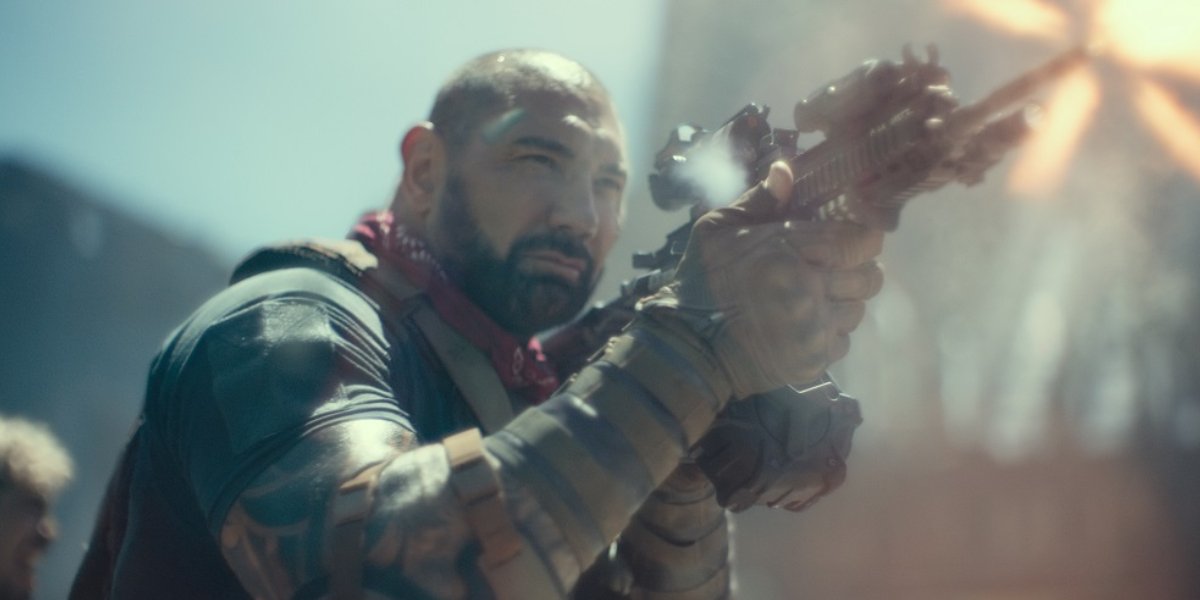 Army Of The Dead (May 21, 2021)
For fans of Zack Snyder's DC movies still hoping to see him return to his roots as a disciple of George A. Romero, one of the biggest upcoming Netflix movies promises just that. Dave Bautista leads a team of mercenaries looking to pull the ultimate heist in one of the last safe places in Las Vegas after an outbreak of reanimated flesh-eaters in this action-packed hybrid of Dawn of the Dead with Ocean's Eleven and an extra helping of Call of Duty's zombie level. Find out how to watch Army of the Dead streaming and in theaters, and learn more about Army of the Dead here.
Cruella (May 28, 2021)
Before kicking off its series of live-action remakes of its own animated classics, Disney beat themselves to the punch with 101 Dalmations, starring Glenn Close, in the 1990s. Instead, I, Tonya director Craig Gillespie's new effort in this line-up takes a cue from Maleficent and explains the origins of the spotted pups' worst nightmare: Cruella de Vil, as played by Academy Award winner Emma Stone in her early days in the fashion industry. Learn more about Cruella, which will also be available as a premium option to stream on Disney+, here.
A Quiet Place Part II (May 28, 2021)
One of the most anticipated upcoming horror movies of the year is a hard one to keep quiet about, but audiences will have no other choice. The story of a family (led by Emily Blunt) forced to live in silence in order to survive a world overrun with ravenous aliens that hunt on sound continues in writer and director John Krasinski's sequel to his hit thriller A Quiet Place from 2018. Learn more about A Quiet Place Part II here.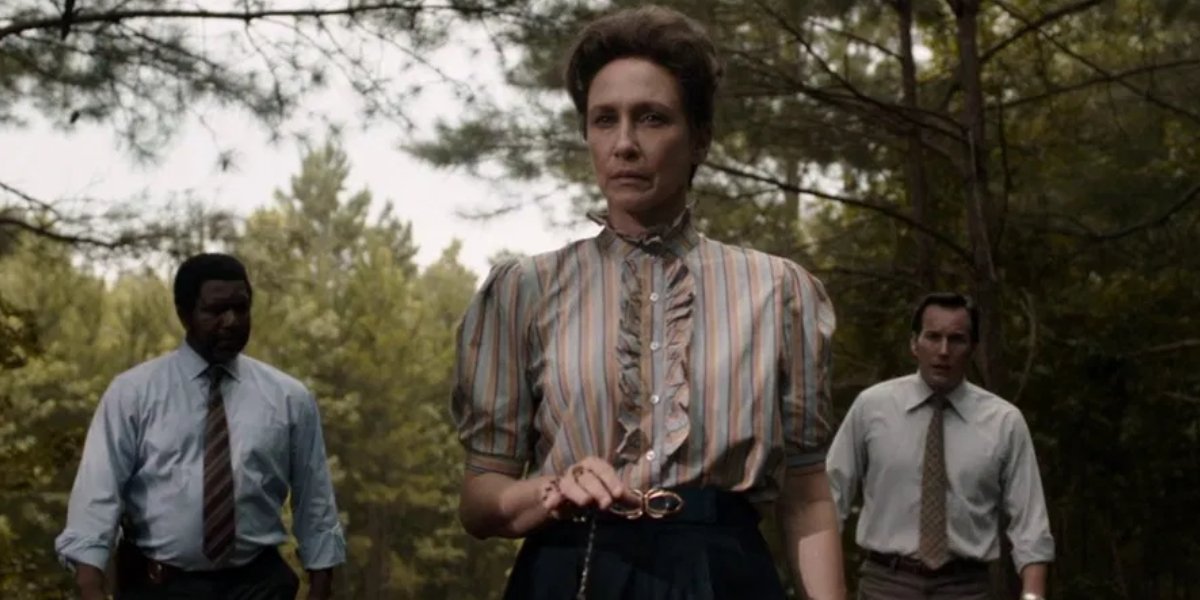 The Conjuring: The Devil Made Me Do It (June 4, 2021)
Patrick Wilson and Vera Farmiga reunite as real-life paranormal investigators Ed and Lorraine Warren for their darkest case yet. The 1981 trial of a man claiming he was demonically possessed when he murdered his landlord serves as the basis for the third of the Conjuring movies and eighth installment of the Conjuring Universe movies overall. Learn more about The Conjuring: The Devil Made Me Do It here.
Vivo (June 4, 2021)
Lin-Manuel Miranda has lent his musical talents to many major motion pictures in recent years, including the Star Wars movies and the Academy Award-nominated Moana from Disney Animation. The multi-talented artist voices the titular cuddly animal in a new animated musical premiering exclusively on Netflix. Learn more about Vivo here.
The Hitman's Wife's Bodyguard (June 16, 2021)
After becoming friends through the events The Hitman's Bodyguard, hired protector Michael Bryce (Ryan Reynolds) and hired gun Darius Kincaid (Samuel L. Jackson) team-up again in an attempt to rescue Kincaid's wife, Sonia (Salma Hayek). Director Patrick Hughes returns to helm this follow-up to his hit action comedy from 2017. Learn more about The Hitman's Wife's Bodyguard here.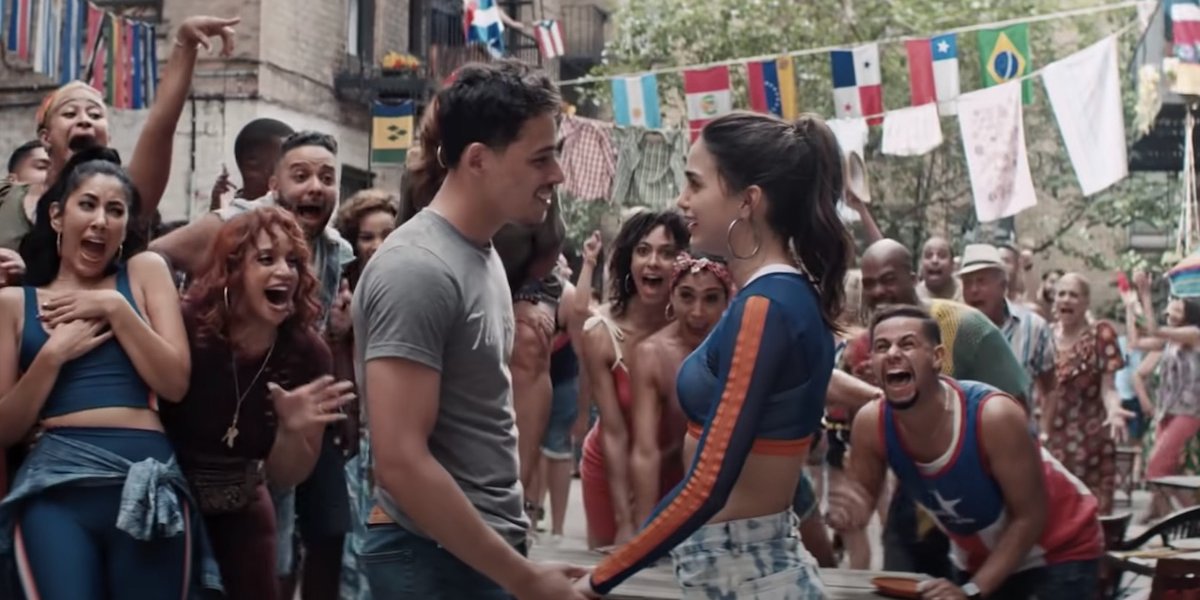 In The Heights (June 18, 2021)
Before Hamilton made creator and star Lin-Manuel Miranda a household name, he was already a Tony-winning Broadway hero as the star and creator of this hip-hop infused tale of diverse New Yorkers with dollar signs in their eyes. Musician and Hamilton actor Anthony Ramos assumes Miranda's original lead role for the star-studded film adaptation from Crazy Rich Asians director Jon M. Chu. Learn more about In the Heights here.
Luca (June 18, 2021)
A young boy (Jacob Tremblay) finds adventure and friendship with a girl (Emma Berman) on the Italian Riviera while hiding the fact that he is secretly a sea monster in disguise. The Pixar movies' latest "fish out of water" story, also the feature-length directorial debut of Italian-born animator Enrico Casarosa, will be exclusively available to steam on Disney+. Learn more about Luca here.
Peter Rabbit 2: The Runaway (June 18, 2021)
Now that the newly married Thomas (Domnhall Gleeson) and Bea (Rose Byrne) have allowed Peter Rabbit (James Corden) and his family to stay on his garden, the boisterous bunny has grown bored his life. This propels him to seek new adventures in the big city in this sequel to the surprise hit and very loose adaptation of Beatrix Potter's famous book from 2018. Learn more about Peter Rabbit 2: The Runaway here.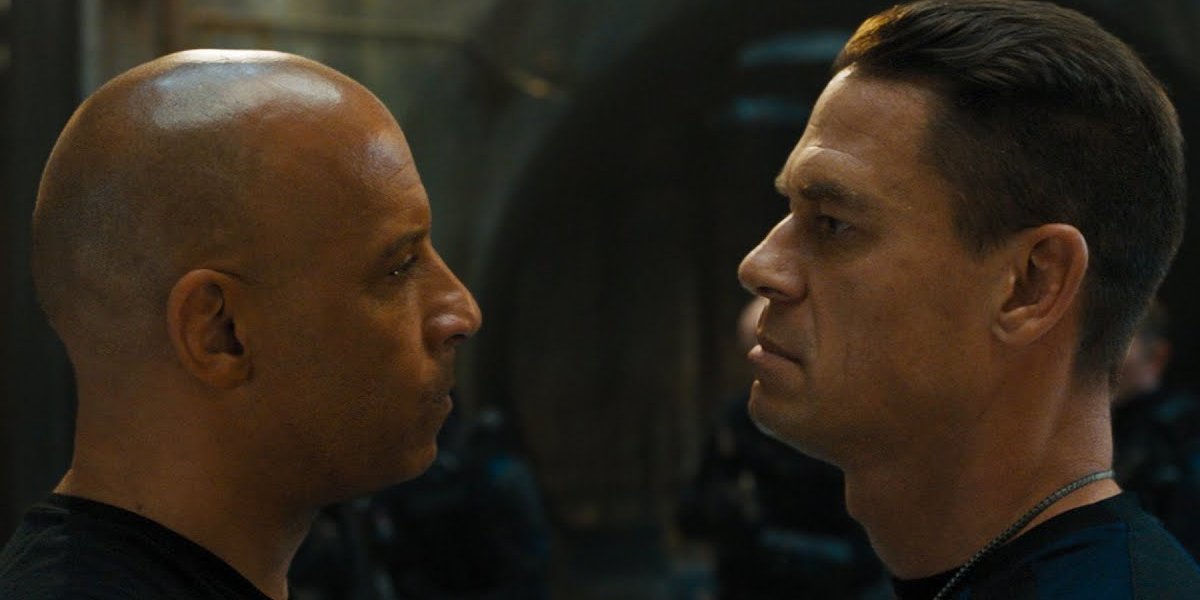 F9 (June 25, 2021)
The fast and furious family who live their lives a quarter mile at a time are at it again and for the ninth round. This time, the threat is Dom Toretto's (Vin Diesel) estranged brother, Jakob (John Cena), whom Cipher (Charlize Theron) has roped in to help achieve her latest act of revenge. Learn more about F9 here.
The Tomorrow War (July 2, 2021)
Chris Pratt leads a star-studded team of experienced combatants drafted into a fight for humanity's future that will literally take them into the future. The intriguing sci-fi action flick, which we hope will be one of the best movies on Amazon Prime upon its exclusive premiere, is the first live-action effort from The LEGO Batman Movie director Chris McKay since 2002. Learn more about The Tomorrow War here.
The Forever Purge (July 2, 2021)
The intention of the Purge was to give people an outlet for their sociopathic tendencies just once a year, but what if the chaos never stopped? The latest installment of the Purge movies – Blumhouse's conceptually clever franchise of politically motivated thrillers – sets out to answer that question. Learn more about The Forever Purge here.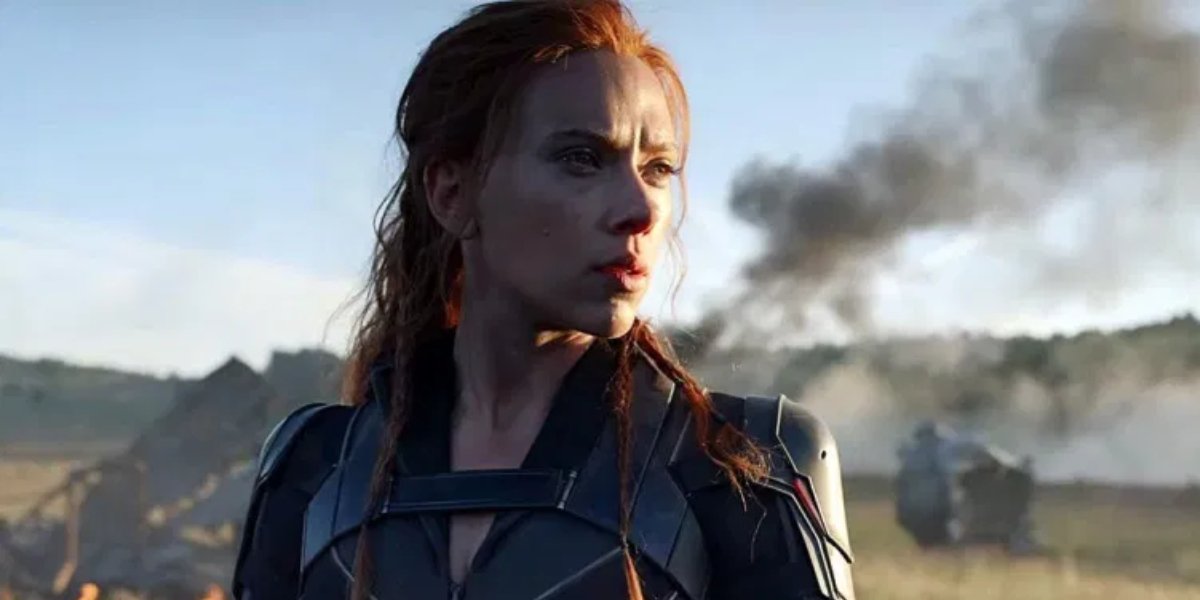 Black Widow (July 9, 2021)
In typical MCU fashion, it appears the devastation of Natasha Romanoff's death in Avengers: Endgame was only meant to be temporary. The former assassin turned superhero played by Scarlett Johansson finally gets her moment in the spotlight in this solo movie that takes place in between the events of Captain America: Civil War and Avengers: Infinity War. Learn more about Black Widow here.
Space Jam: A New Legacy (July 16, 2021)
In 1996's Space Jam, Michael Jordan returned to the court to help Bugs Bunny and the Looney Tunes avoid intergalactic imprisonment. Current Los Angeles Lakers point guard LeBron James must follow in Jordan's footsteps in order to rescue his son from a world where all of Warner Bros' intellectual properties seem to co-exist in this long-awaited sequel. Learn more about Space Jam: A New Legacy here.
Old (July 23, 2021)
Gael García Bernal plays a man vacationing with his family on a beach where they find themselves aging much quicker than they should be. I am curious what sort of twist director M. Night Shyamalan puts on this adaptation of an inventive, horrifying French-Belgian graphic novel. Learn more about Old here.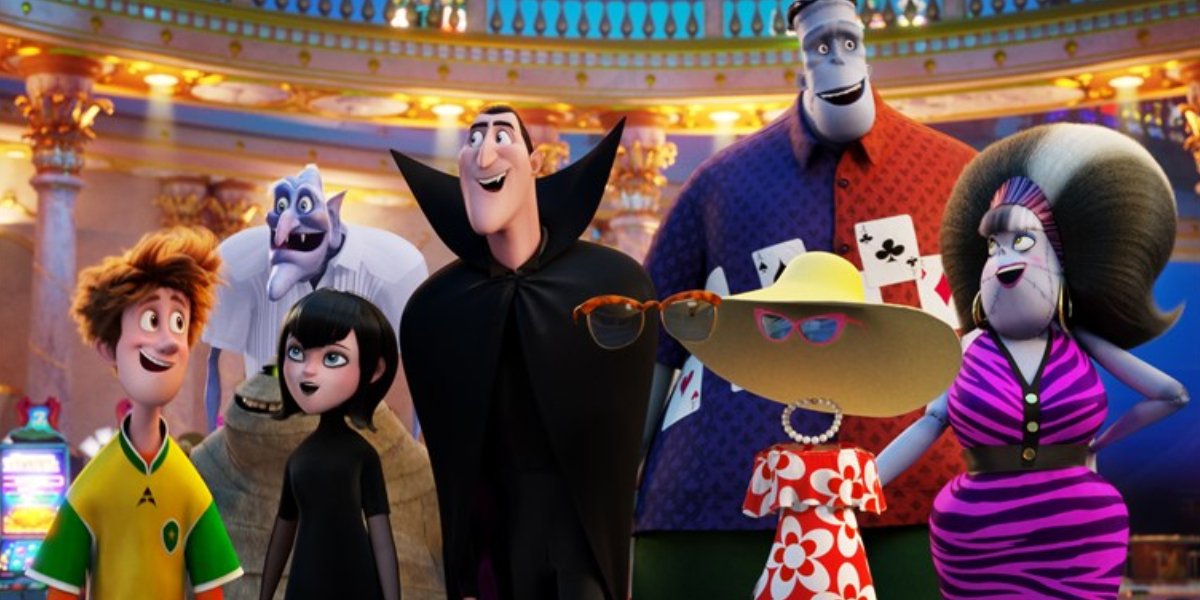 Hotel Transylvania: Transformania (July 23, 2021)
Actor Brian Hull fills in for Adam Sandler as the voice of Count Dracula in what is predicted to be the fourth and final Hotel Transylvania movies installment. Celebrated animator Genndy Tartakovsky returns as writer and producer, along with previous Hotel Transylvania cast members Andy Samberg and Selena Gomez, for the latest adventure featuring classic monsters. Learn more about Hotel Transylvania: Transformania here.
Snake Eyes: G.I. Joe Origins (July 23, 2021)
In the latest live action movie based on the popular G.I. Joe action figures, the team's anonymous, sword-wielding martial artist commando known only as Snake Eyes gets his own prequel spin-off. The character, previously portrayed by Darth Maul actor Ray Park in the first two G.I. Joe movies, will be played by Crazy Rich Asians' Henry Golding. Learn more about Snake Eyes: G.I. Joe Origins here.
Stillwater (July 30, 2021)
Academy Award winner Matt Damon stars as an oil driller from Oklahoma who travels to France after his estranged daughter (Abigail Breslin) is accused of murdering a fellow student while studying abroad. This tense crime drama from Spotlight director Tom McCarthy is loosely based on infamous trial of Amanda Knox. Learn more about Stillwater here.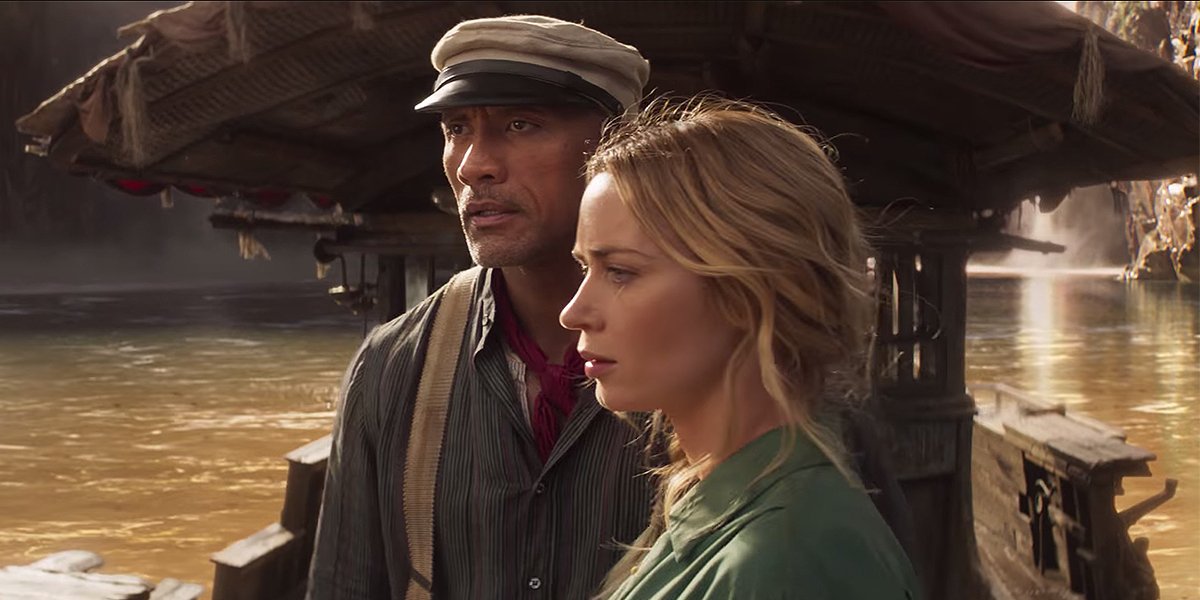 Jungle Cruise (July 30, 2021)
In his latest adventure into the wild, Dwayne Johnson's lowly riverboat captain is enlisted by ambitious researcher Emily Blunt on a quest to find to find the Tree of Life. The action-packed, period fantasy from Dwayne Johnson's Black Adam director Jaume Collet-Serra is also the latest time Disney turned one of their own theme park rides into a movie. Learn more about Jungle Cruise here.
The Green Knight (July 30, 2021)
From Pete's Dragon director David Lowery comes this retelling of the 14th Century fantasy poem Sir Gaiwan and the Green Knight produced by A24. Dev Patel plays Gaiwan opposite Ralph Ineson as the mysterious titular warrior. Learn more about The Green Knight here.
The Suicide Squad (August 6, 2021)
Harley Quinn (Margot Robbie), Captain Boomerang (Jai Courtney), and other bad guys from the Suicide Squad cast return to do some more "good," along with a few new, bizarre reinforcements, under Amanda Waller's order (Viola Davis). Guardians of the Galaxy director takes over for David Ayer to helm this "rebootquel" to his Oscar-winning DC supervillains extravaganza from 2016. Learn more about The Suicide Squad here.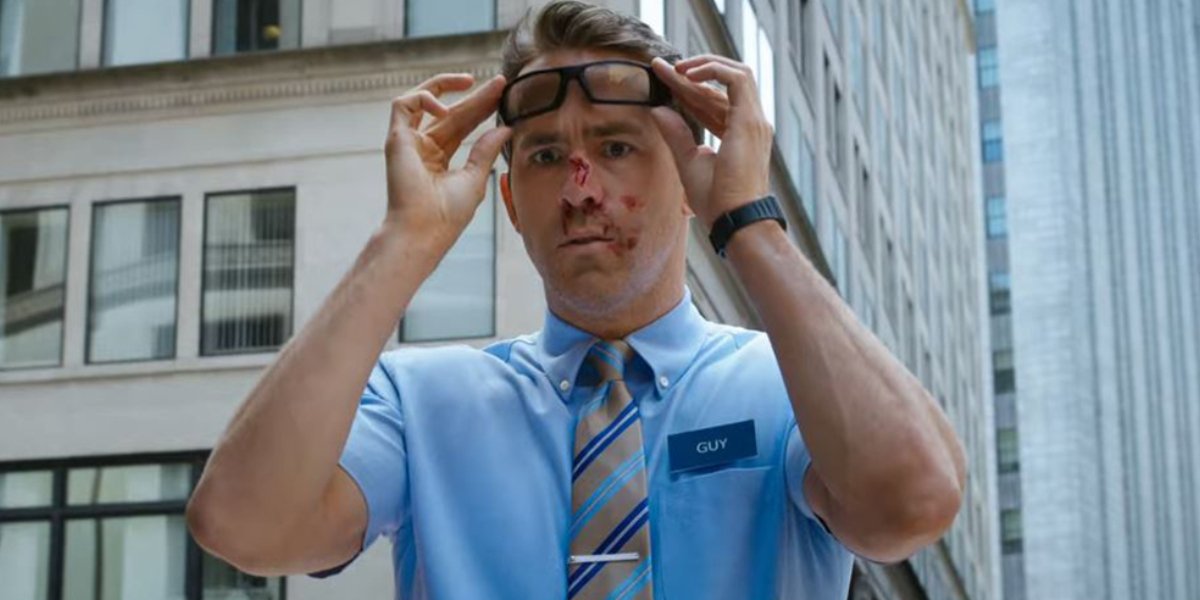 Free Guy (August 13, 2021)
A bank teller (Ryan Reynolds) becomes an unlikely hero for his doomed, crime-ridden city after learning that he is actually an NPC in a popular video game. Jodie Comer, Lil Rel Howery, and Taika Waititi are also featured in the supporting cast of this unique action comedy from director Shawn Levy. Learn more about Free Guy here.
Respect (August 13, 2021)
In August 2018, we lost one of the most talented and influential singers in music history, Aretha Franklin, at the age of 76. Nearly three years later, the story of her groundbreaking career comes to life, as portrayed by Academy Award winner and fellow songstress Jennifer Hudson. Learn more about Respect here.
Paw Patrol: The Movie (August 20, 2021)
In the long-running hit Nickelodeon show for young children called Paw Patrol, a boy named Ryder leads a team of playful puppy dogs dedicated to protecting their seaside community of Adventure Bay. Now, a star-studded Paw Patrol: The Movie cast (including Dax Shepard and Kim Kardashian) lead the pups' first big screen adventure. Learn more about Paw Patrol: The Movie here.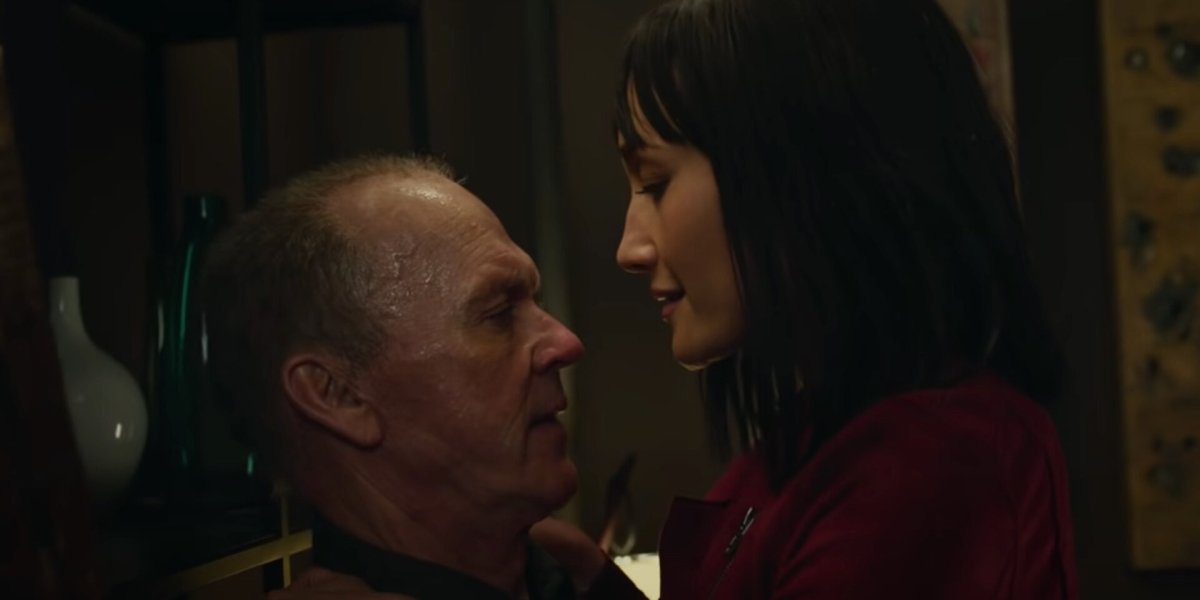 The Protégé (August 20, 2021)
High-ranking assassins Anna (Maggie Q) and Rembrandt (Michael Keaton) have been competing against each other for the most high-paying jobs for years. Howev
er, when Anna's former mentor, Moody (Samuel L. Jackson), is suddenly murdered, the rivals reluctantly team up and return to Vietnam to find Moody's killer in this exciting espionage thriller from Casino Royale director Martin Campbell. Learn more about The Protégé here.
Candyman (August 27, 2021)
In 1992, renowned horror writer Clive Barker introduced the terrifying legend of the Candyman (played by Scream King Tony Todd) into cinematic history. Co-writer and producer Jordan Peele and director Nia DaCosta bring the legend back from the dead in this unique new vision starring Aquaman 2's Yahya Abdul-Mateen II and WandaVision cast actor Teyonah Parris. Learn more about Candyman here.
Does this list look like Summer 2021 will be jam-packed enough for you? If so, is there one particularl summer movie you are most excited for?
This poll is no longer available.