Forest River recalls nearly 100,000 fifth wheel and travel trailer RVs
The quick disconnect fittings in the LP gas system may be cracked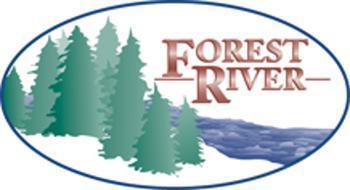 Forest River is recalling 99,278 of the following fifth wheel and travel trailer recreational vehicles:
Model year 2021-2022:
Coachmen Adrenaline
Apex
Catalina
Freedom Express
Spirit
East to West Alta
Della Terra
Silver Lake
Forest River Cedar Creek
Cherokee
Columbus
Flagstaff
Impression
Ozark
Rockwood
Sabre
Salem
Sandstorm
Shockwave
Stealth
Stealth Evo
Vengeance
Vibe
Wildwood
XLR Toyhauler
Palomino Puma
Prime Time Avenger
Crusader
Lacrosse
Sanibel and Shasta Oasis
Model year 2022
Coachmen Cross Trail
Prism
Forest River Aurora
Rainier
Wildcat
Work & Play
Prime Time Tracer
Model year 2021-2023
Model year 2022-2023
The quick disconnect fittings in the LP gas system may be cracked, causing a gas leak. A gas leak in the presence of an ignition source can increase the risk of a fire.
What to do
Dealers will inspect the LP system quick disconnect fittings for cracks, perform an LP system leak test, and replace any fittings — as necessary — free of charge.
Owner notification letters are expected to be mailed on May 23, 2022. Owners may contact the following customer service numbers for their vehicle model:
EAST TO WEST CUSTOMER SERVICE (574) 264-6664
CATALINA CUSTOMER SERVICE (574) 825-6241
AURORA CUSTOMER SERVICE(574) 825-6327
APEX & SPIRIT CUSTOMER SERVICE (574) 825-8205
FREEDOM EXPRESS & WORK N' PLAY CUSTOMER SERVICE (574) 825-6302
CHEROKEE, VENGEANCE, OZARK & SABRE CUSTOMER SERVICE (260) 499-2100
XLR CUSTOMER SERVICE (574) 642-0432
PRIME TIME CUSTOMER SERVICE (574) 825-1025
CEDAR CREEK CUSTOMER SERVICE (260) 593-4000
COLUMBUS FIFTH WHEELS CUSTOMER SERVICE (574) 821-1487
COACHMEN CLASS C CUSTOMER SERVICE (574) 825-8602
ROCKWOOD & FLAGSTAFF CUSTOMER SERVICE (574) 642- 8943
VIBE & IMPRESSION CUSTOMER SERVICE (574) 296-2084
COACHMEN CLASS A CUSTOMER SERVICE (574) 825-8212
PUMA CUSTOMER SERVICE (574) 642-0588
RAINIER, WILDCAT STEALTH & EVO CUSTOMER SERVICE (503) 831-5410
SALEM & WILDWOOD CUSTOMER SERVICE (574) 534-3167
SANDSTORM & SHOCKWAVE CUSTOMER SERVICE (909) 873-3777
SHASTA CUSTOMER SERVICE (574) 821-1311